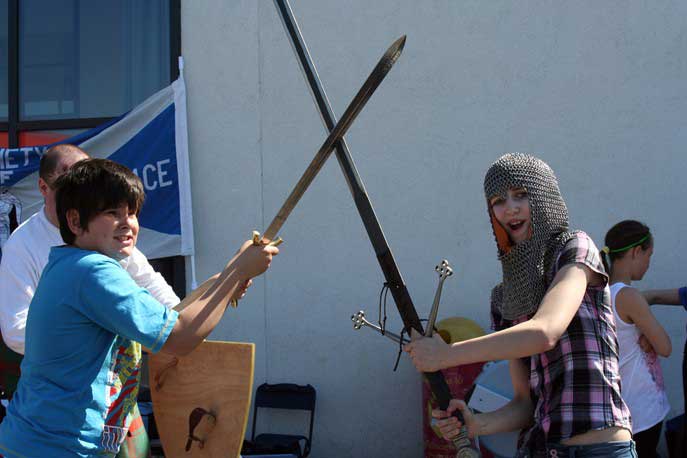 The Society Of William Wallace were once again invited to attend the Wallacewell Primary School fun day to tell the kids of all the rich history on their doorstep. As you can see by the photos, we came armed to the teeth to show the children and adults all the weapons of the era.  We even brought along a Viking for good measure! We'd like to thank all our members and friends who attended and helped make this day one of the best yet, you're all stars. Also a big shout out to Duncan Fenton for the fantastic photos, thanks pal.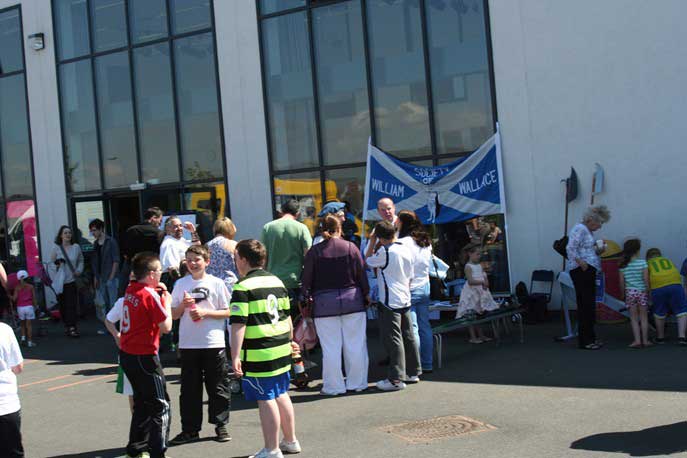 Our stall was very popular.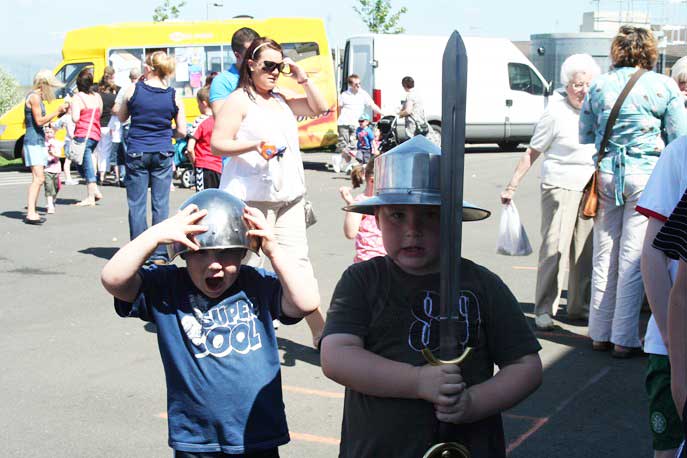 Love the look on the wee lad's face here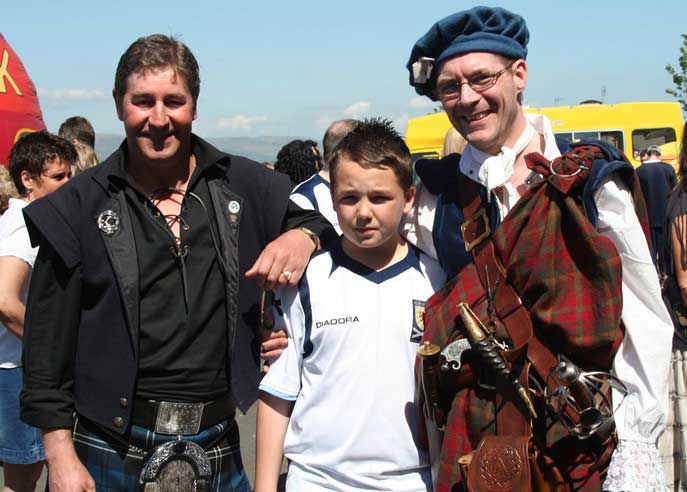 Duncan, Glen and Gary.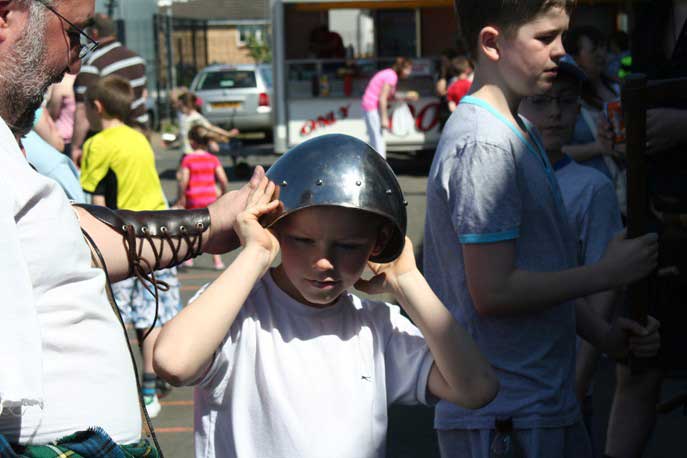 William's haircut stall was doing very well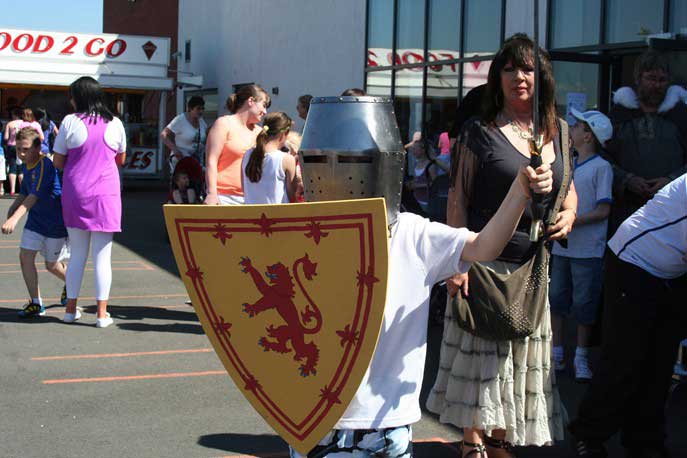 I am the Bruce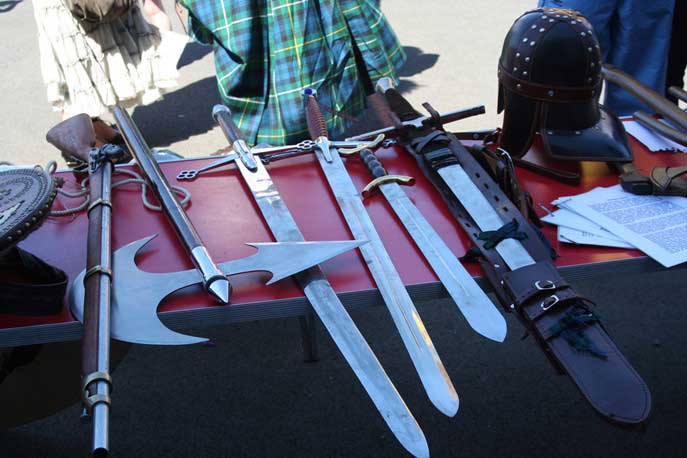 Enough to start a small war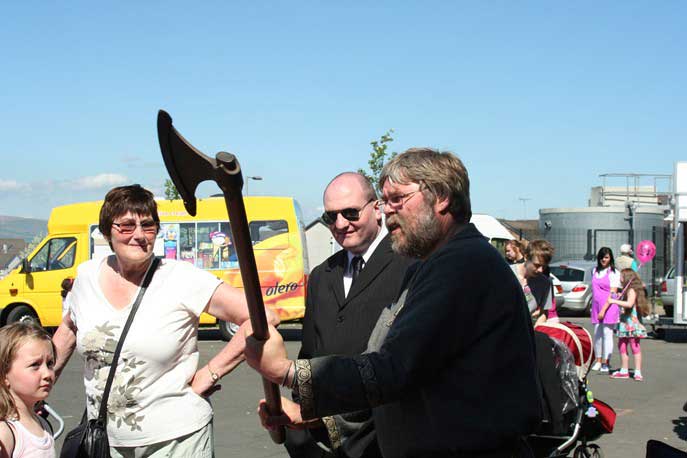 Nick shows the business end of an axe to some interested spectators.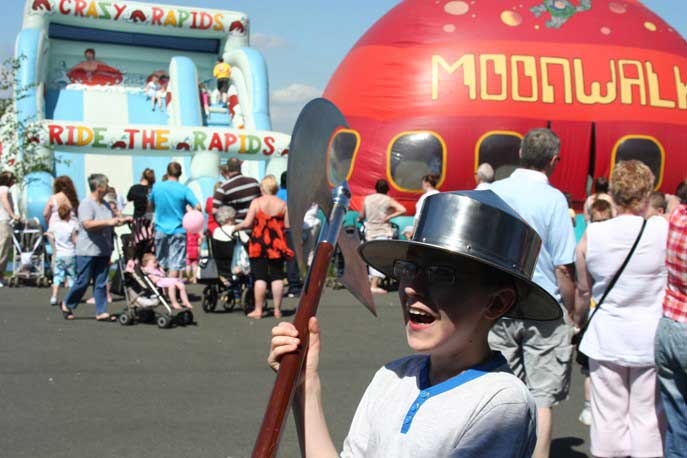 Young lad seems to be enjoying himself just a wee bit too much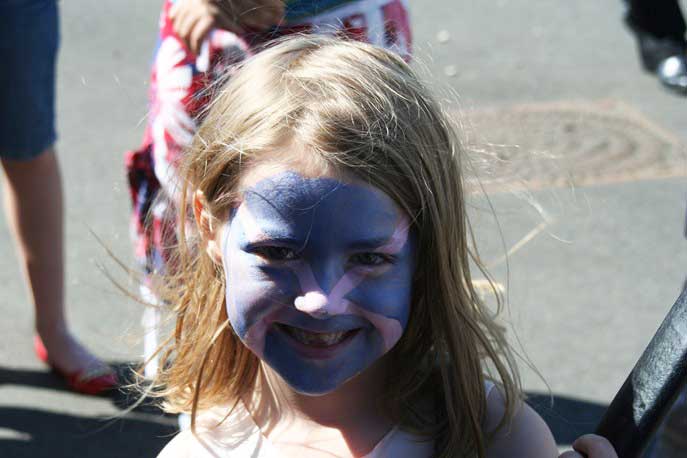 And the award for smile of the day goes to...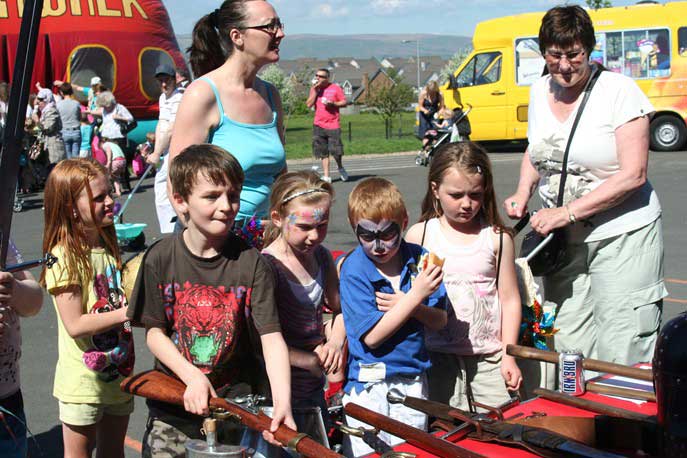 The young ones loved the weapons.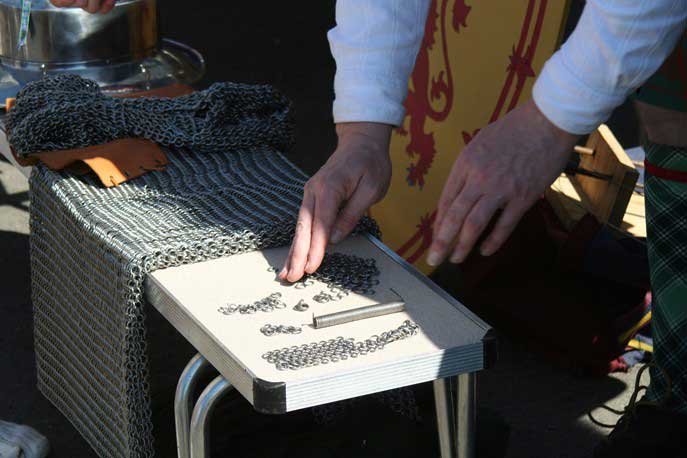 Andy shows us how to make chain mail.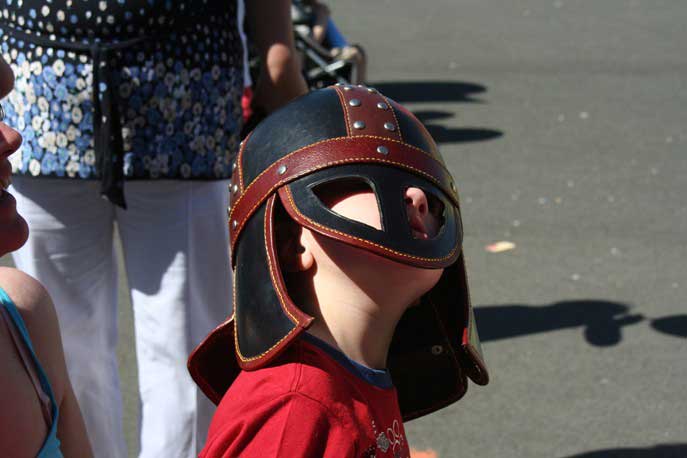 Great photo Duncan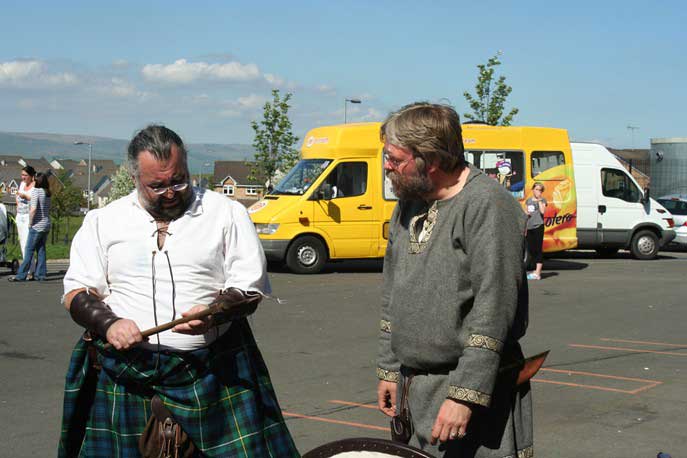 William and Nick look at some new tools for the hairdressing business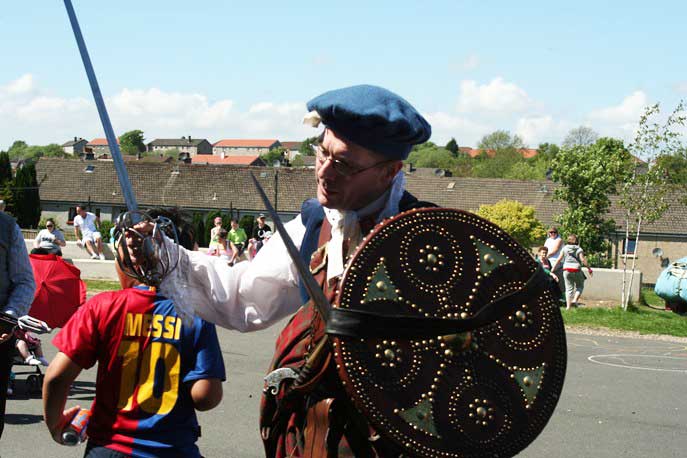 Gary's not a fan of Barcelona, run young man, run