THE WALLACE OAK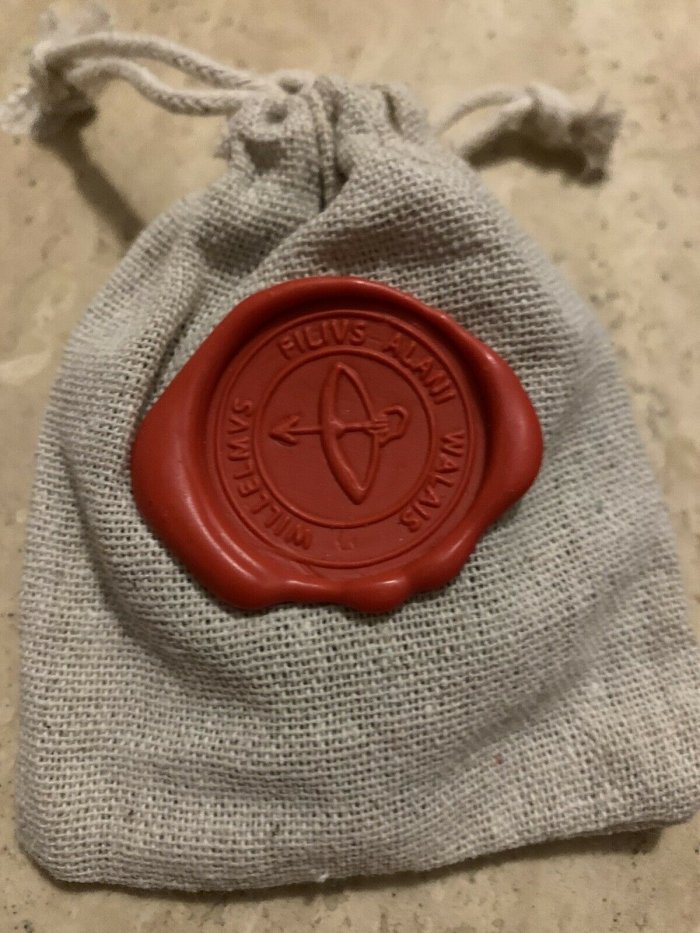 Sir William Wallace, after his capture at Robroyston on 3rd August 1305, was taken to Dumbarton Castle and held overnight. The next morning he was taken across the River Clyde to an area now known as Port Glasgow where according to local legend, he was chained to an oak tree by his captors before being handed over to English Troops for his transfer to London and his judicial murder. This oak tree survived until 1995 when, in what is now the grounds of the Holy Family Church, it eventually fell during a winter storm.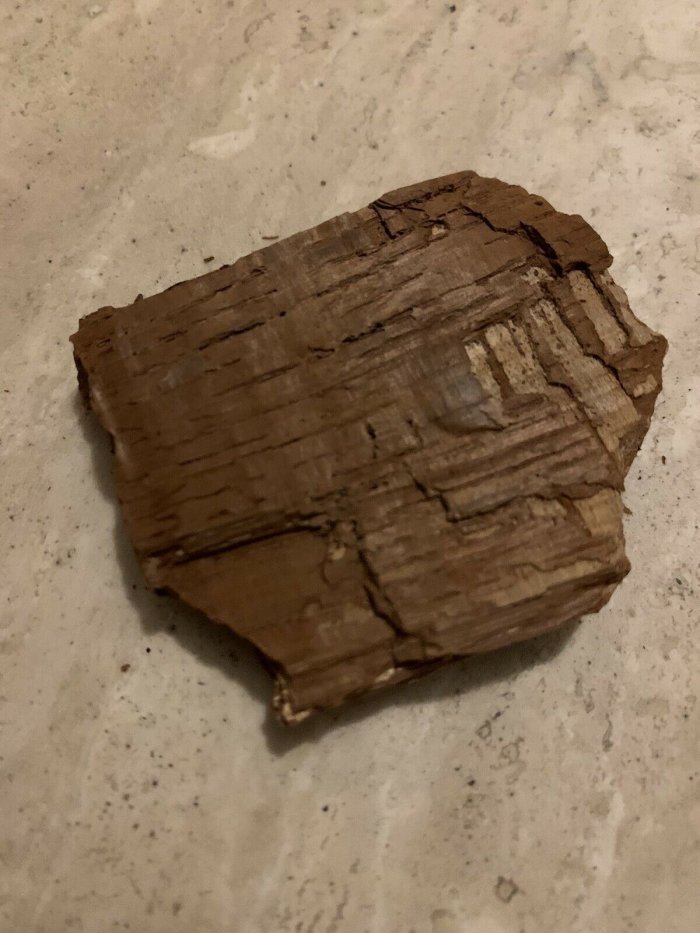 The Society of William Wallace supported by leading dendrochronologist Dr Coralie Mills, verifies that the piece of wood in this package, is from the legendary Wallace Oak Port Glasgow.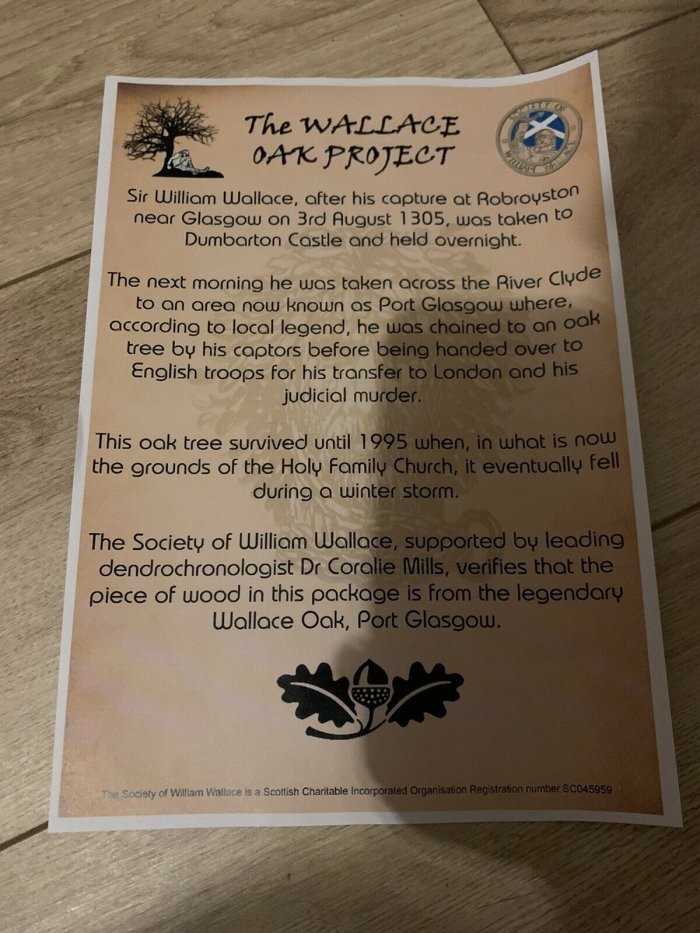 Price is £10 plus £2.90 p&p (UK only). Dispatched with Royal Mail 2nd Class.
Please allow 2 weeks for delivery
All profits from these sales will go towards a monument we will be building in the grounds of the Holy Family Church, to keep the story alive. Planning permission has been granted.
Please click HERE to be directed to the SOWW Wallace Oak ebay page.
Cha Halliday of the Society sent this wee report and photographs: "Met with the new priest at Holy Family Church in Port Glasgow. His name is Fr. Chima, a lovely guy, we updated him with everything and presented him with a framed Wallace Oak souvenir. He then said "Have you seen this?" and showed us a small figurine. It's a likeness of Padre Pio, made by Joe Delaney back in 1992, from a piece of the Wallace Oak.".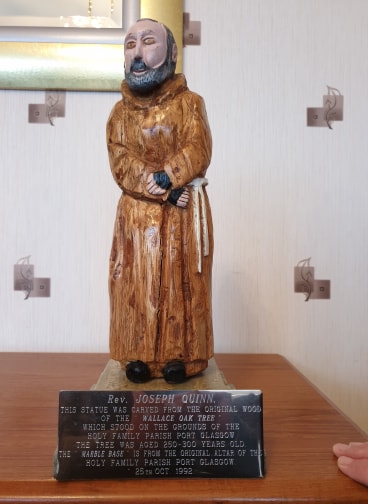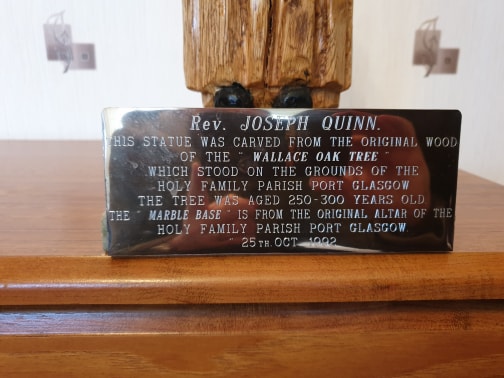 The Society of William Wallace is a Scottish Charitable Incorporated Organisation Registration number SC045959