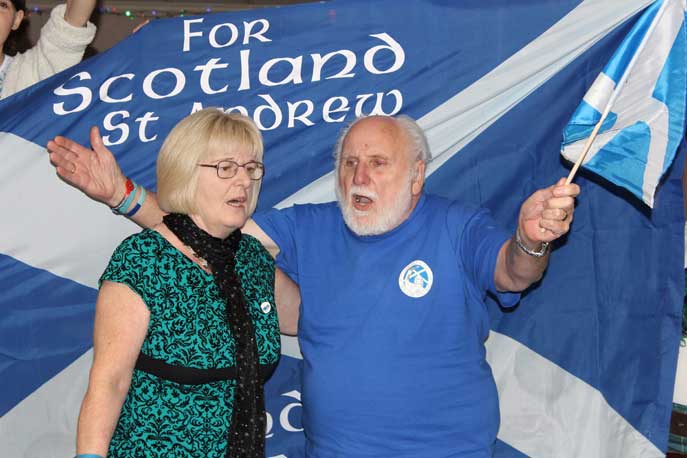 What a great wee night once again at the Wallace Elderslie Bowling Club. We've been doing this for a few years now as a way of just forgetting about Society business and chilling surrounded by good friends and of course being entertained by the ever wonderful Ted Christopher, seriously, if you've only seen Ted at football parties or commemorations you should come along and see him at this kind of event, as Ted said himself, it's like having Ted in your living-room.

The Society would like to thank everyone who came along and hope you enjoyed yourself, we certainly did and you guys helped do that. We'd like to thank the Wallace Bowling Club for their hospitality, Jean and Archie and their friend for the wonderful buffet and all their help in finding a venue for us. To everyone who donated to the raffle, to George & Gini for the photos thank you.

The highlight of the evening had to be when Malcolm McNeil presented the Society with a replica Wallace sword, a direct copy of Malcolm's who generously lets us use his sword for our annual Wallace Commemoration at Elderslie, proudly carried each year by Duncan. Anyhoos, Malcolm wanted to gift a replica sword to us on behalf of him and Faither whch the Society could use for all our events and beyond.

Malcolm presented Society Convenor Duncan with the sword tonight which was a wondeful gesture, finding words to express our gratitude to him and Faither are hard, especially when he gave us his own sword to keep as well.

Malcolm and Faither, please know that your wonderful gifts will be used by the Society long after we have all gone, the next generation will proudly carry your sword in front of future commemorations and for that we thank you from the very bottom of our hearts.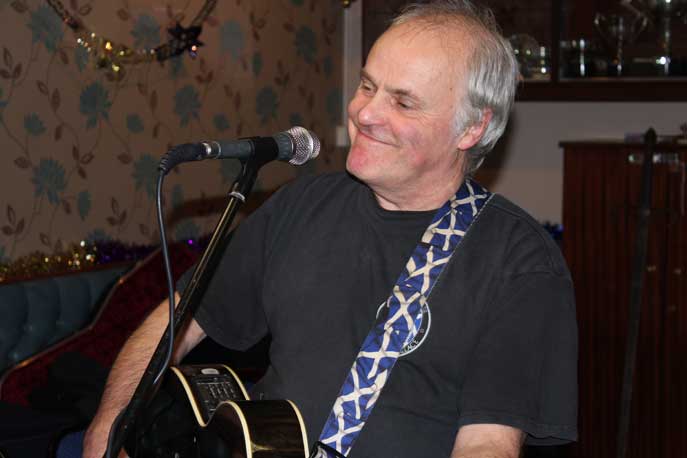 Ted was in excellent form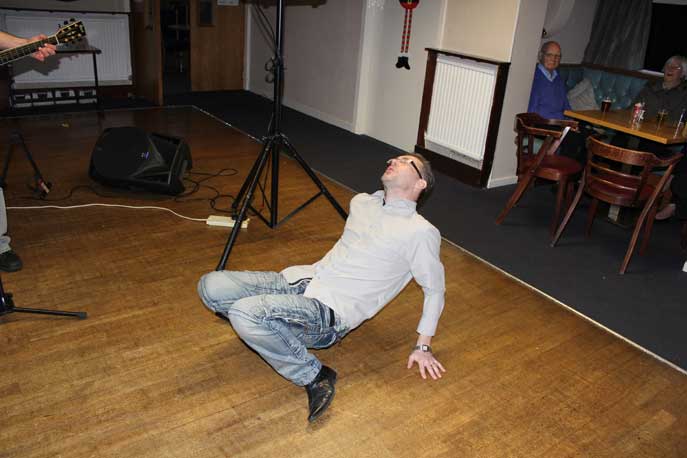 Gary with "two little boys" it wouldn't be Xmas without it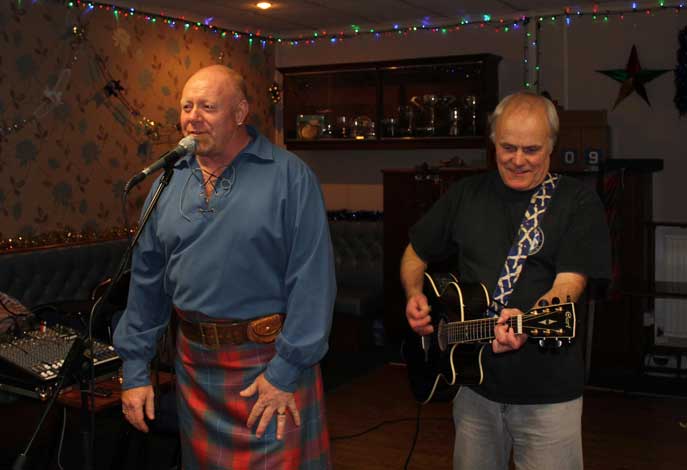 Speaking of Xmas traditions, George with "stuck in the middle with you" again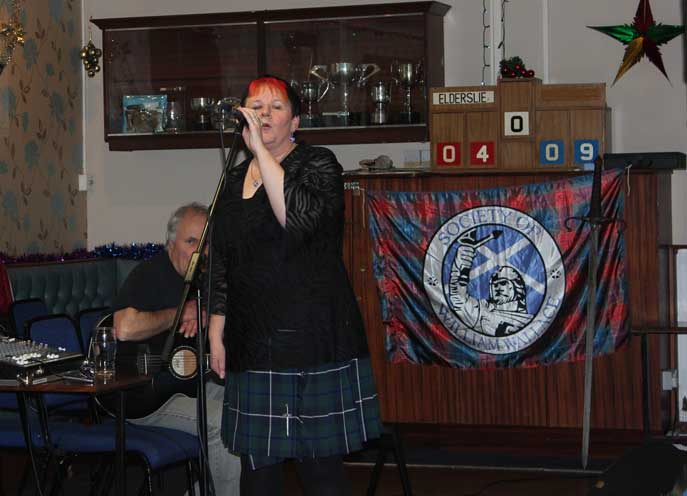 Kate sings us a few numbers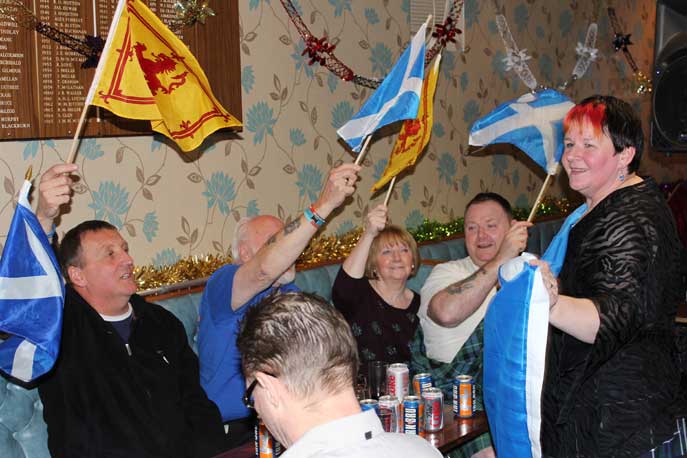 Just getting started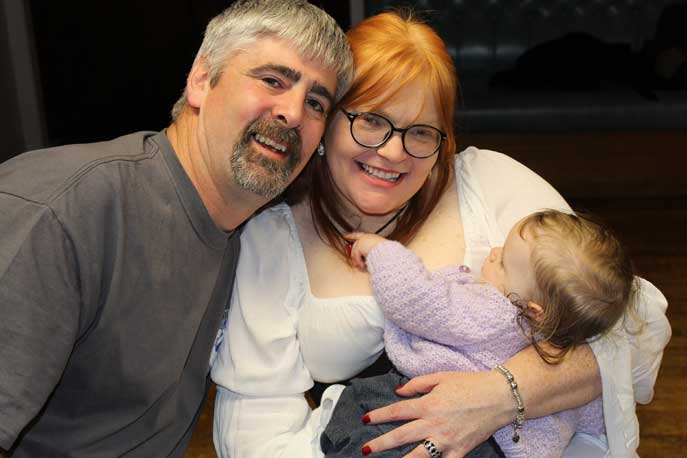 Brian & Gini on babysitting duty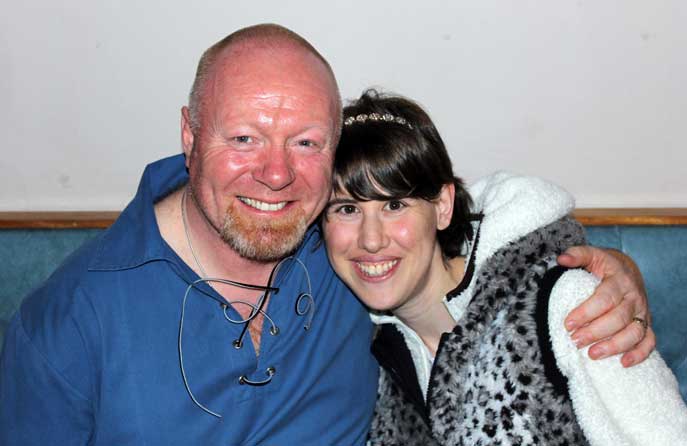 George & Lisa who came up from London to join us at our party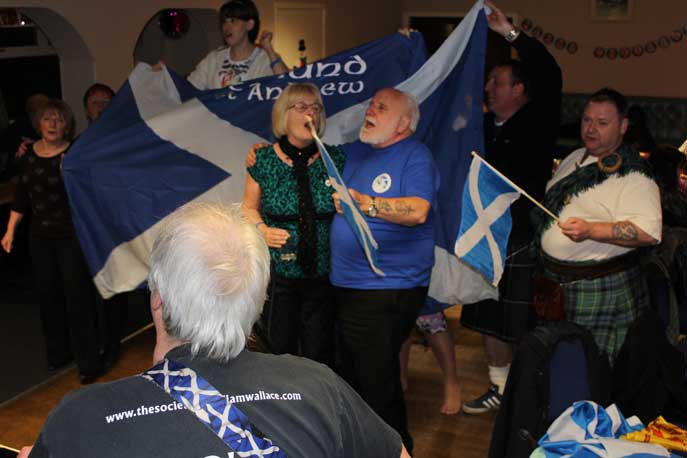 Getting warmed up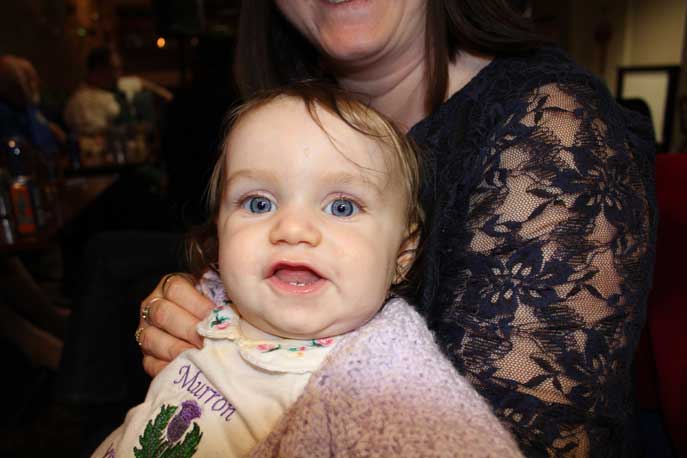 Murron seemed to enjoy the party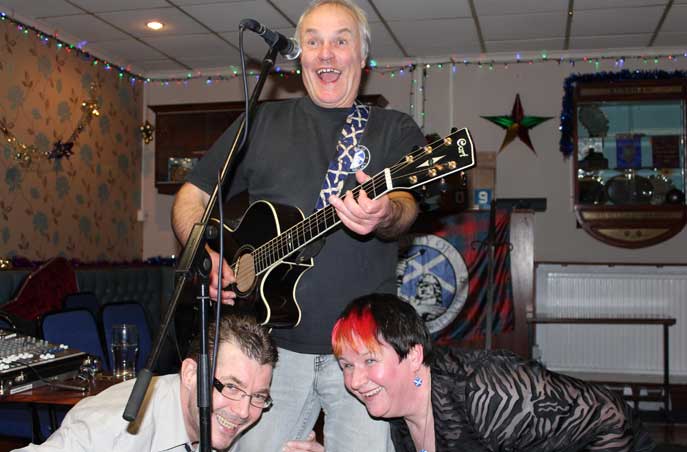 Ted & a couple of auld groupies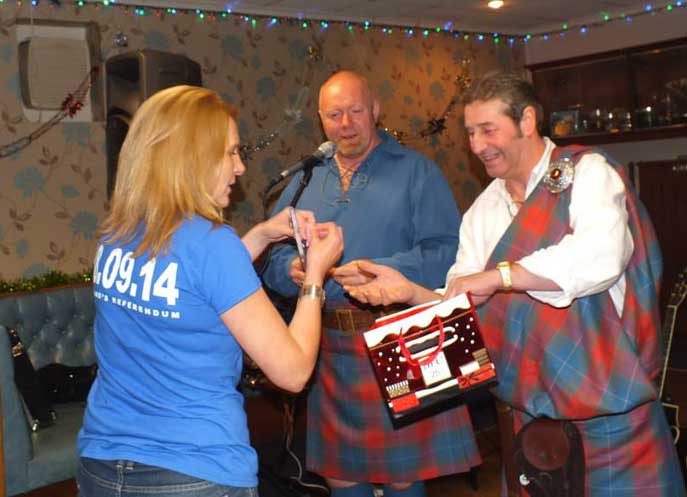 Our Xmas raffle went really well, thanks to everyone for all the donations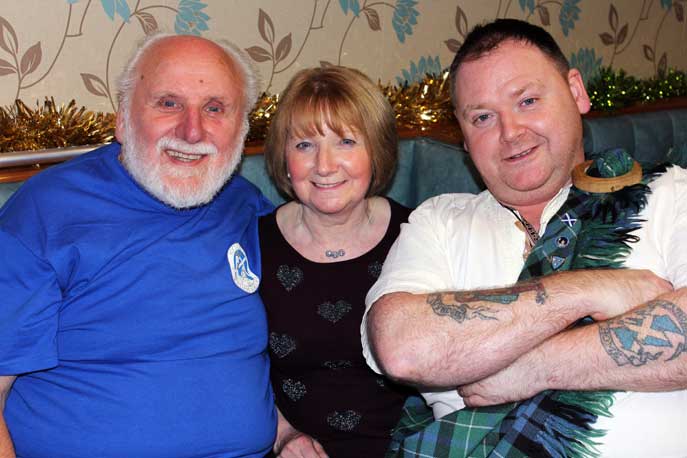 'Faither' & the Bairns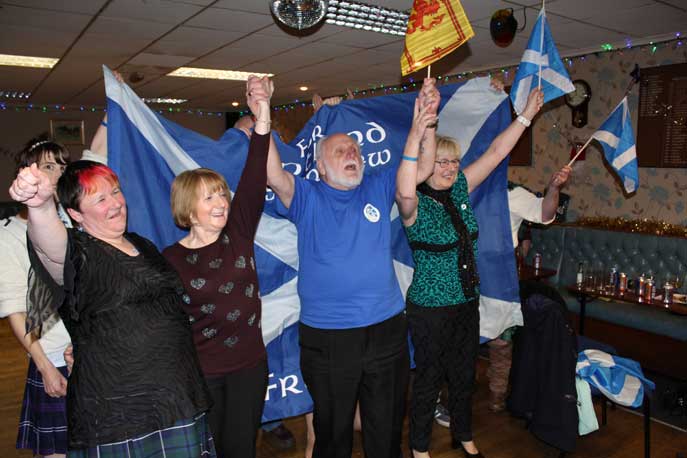 Time to shut the bar methinks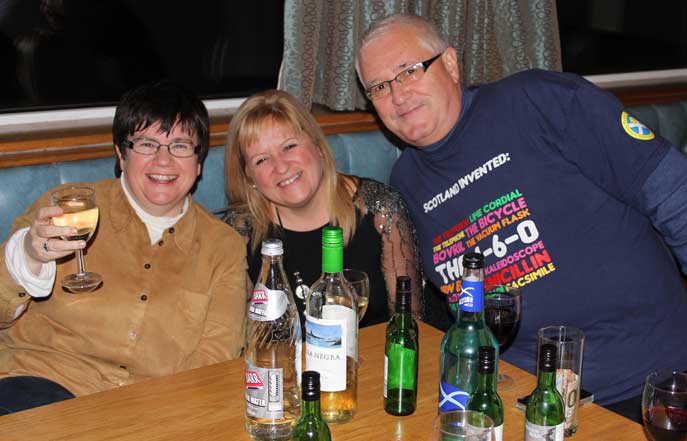 A bunch of flooers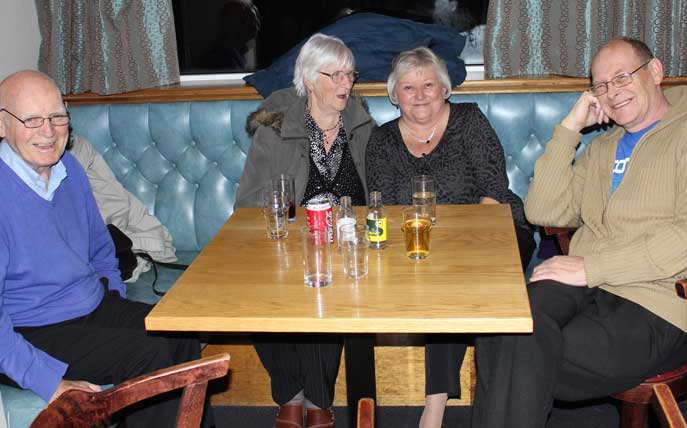 The VIP lounge is only for some of our very favourite people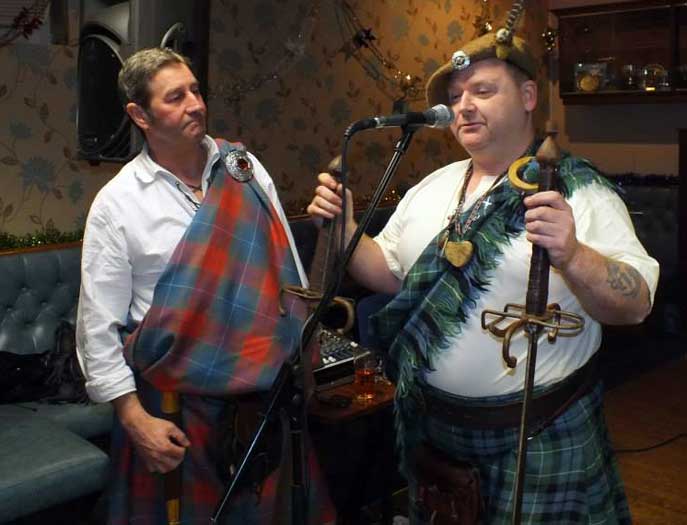 Malcolm McNeil presents Duncan with not one but two replica Wallace swords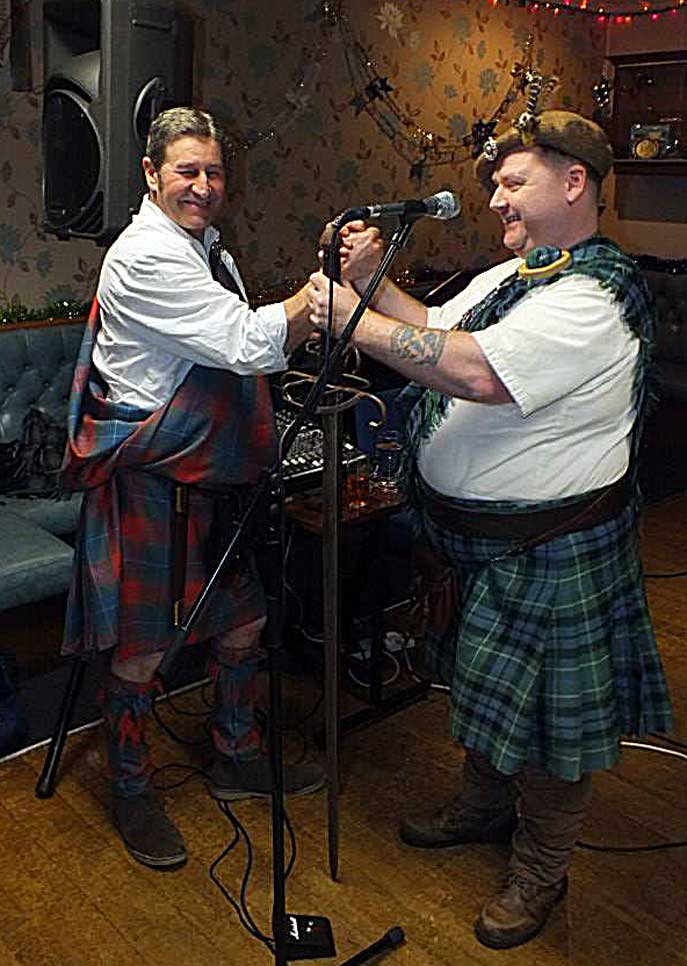 Our thanks to Gini Craig & George Boyle for the photos, thanks guys